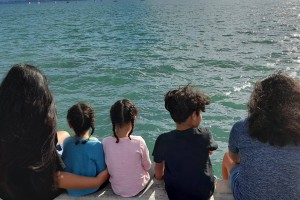 Action plan aims to improve lives of Pacific children
Quality housing, sustainable incomes, and better access to healthcare and education are the key recommendations of a 10-year Action Plan which aims to improve the health and wellbeing of Pacific children and their families.
Tamaiti Ole Moana which was launched last week was commissioned by Pacific child advocates Moana Connect.
HPF's Health Promotion Strategist Dr Viliami Puloka said the action plan was excellent and he commended the Moana Connect Team for their work.
He said all the issues raised were very critical if Pacific peoples had any hope of catching up with the rest of the people of Aotearoa New Zealand.
"Even if there is nothing new and many are repeats of the same old issues, we should be concerned as to why we keep on repeating ourselves," he said. "I like the framing of the strategy with a focus on children. Children are the future and Pacific people do value their children."
Moana Connect Chief Executive Jacinta Fa'alili-Fidow said the recently released data from NZStats revealing one in four Pacific children, compared to one in 10 children in the overall population, lived in poverty was alarming.
'Pacific children are being left behind, and something urgently needs to change,' she said.
'We urge the Government to embrace what we believe are practical and proven initiatives.'
Ms Fa'alili said the plan aimed to make a real and sustained difference in the lives of all Pacific children and their families, and urged the Government to embrace what were practical and proven initiatives.
In summary: The Towards 2033 10-Year Action Plan recommends the following policies:
Healthy uncrowded homes: Building a minimum of 5000 multi-generational homes through the Government Build Programme - state houses, community housing provider homes, and KiwiBuild - that will work for Pacific families.
Insulate and ventilate the homes of 30,000 families.
Higher incomes for families - lift income support and raise the minimum wage to Living Wage.
Better care and health care - expand funding for free GP visits, dental care, and prescriptions, improved access for children in state care and empower Pacific care providers to improve access for families.
Education to sustain Pacific culture and support families - expand the number of Pacific childcare centres and the Pacific ECE workforce.
Ambitious targets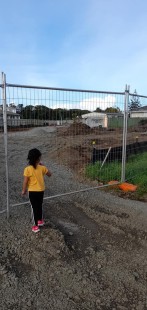 According to the plan although there are policies in place that can improve the lives of Pacific children and lift them out of poverty, those policies were often too small and didn't do enough to empower community providers.
Ms Fa'alili-Fidow said the action plan targeted existing policies which could be easily scaled to achieve a meaningful improvement for all Pacific children.
"Many Pacific families continue to struggle because today's solutions are only benefiting a small number of children. That's why we have set ambitious targets. We need to be brave, or we will keep applying small, piecemeal 'solutions' that will not make a material difference."
Associate Professor Dr Teuila Percival, Paediatrician and Director of Moana Connect said inequitable health outcomes for Pacific children continue with high infant and perinatal mortality and the highest hospitalisation rates for infectious diseases and respiratory disease.
"Each infectious disease outbreak, be it measles, respiratory syncytial virus or Covid-19 hits our communities hard," said Dr Percival, who was part of the team that commissioned the report.
"Tamaiti O Le Moana 2023 sets out a way forward, focusing on actions that can bring about thriving, well Pacific children now and in the future. We see the solutions as achievable building on decades of research, Pacific Provider experience and strategies and policies that can work if scaled up with a clear focus on lifting Pacific children and their families out of intergenerational poverty."
Determinant of health must be addressed
Dr Percival pointed out that although healthcare was important, it was the underlying determinants of Pacific children's health and wellbeing that needed to be addressed.
Associate Professor Dianne Sika-Paotonu, Immunologist, Associate Dean (Pacific), Head of University of Otago Wellington Pacific Office said with respect to housing, the connection with health was undeniable.
'Housing remains a significant health determinant, particularly for children. Education is also a determinant of health. Accessibility to timely health care remains problematic for some.
"Significant inequities still persist for Pacific peoples in Aotearoa New Zealand, and include our children and tamaiki," she said.
"Equity-based approaches take into account the specific needs of respective communities in seeking to address inequities effectively and efficiently. 'One-size fits-all' approaches that have dominated in the past, have benefitted many, but often left behind those most in need of help and assistance."
Pacific people best-equipped to help themselves
The report also points out that Pacific peoples are best equipped to lead the delivery of solutions to these health and wellbeing issues themselves. "We know our people best."
Dr Percival said health-promoting environments and accessing effective healthcare were critical and as seen with the
Dr Sika-Paotonu agreed. "During the COVID-19 vaccination roll-out, we saw how Pacific-led, community driven,
properly resourced, targeted and tailored vaccination efforts that involved and included Pacific leaders and health professionals here in Aotearoa New Zealand, helped drive up vaccination levels for Pacific peoples over a very short space of time.
Dr Percival added that Tamaiti O Le Moana 2023 set out a way forward, focusing on actions that can bring about thriving, well Pacific children now and in the future.
"We see the solutions as achievable, building on decades of research, Pacific-Provider experience and strategies and policies that can work if scaled up with a clear focus on lifting Pacific children and their families out of intergenerational poverty."