Health Promotion is the concept of promoting behaviours and activities that leads to a better health outcome. This is done by supporting, enabling, and empowering people themselves to manage, control, and improve their health and wellbeing.
The World Health Organization (WHO) in 1986 defines Health Promotion as: "Health promotion is the process of enabling people to increase control over, and to improve, their health."
Pacific Perspective:
While the generic definition of health promotion focuses on improving the quality of health, it emphasizes personal and individual responsibility. It also talks about the power to control.
Pacific people view the world through the lens of what matters to them, informed by their beliefs, values, environment, and culture.
The Pacific worldview identifies more with the group and community. They value the individual's efforts as it contributes to the welfare of the group. This communal thinking encourages cooperation and interdependence rather than competition and independence.
Health Promotion is the process of supporting the community to thrive together holistically.
"Pacific health promotion is the empowerment of Pacific peoples and their communities to take good care of their holistic wellbeing, building a brighter future for the generations to come."
@ Viliami Puloka 2023
(PLEASE NOTE: PAGES ARE STILL UNDER CONSTRUCTION)
Pacific: What's in the name?
Pacific is a word often used when referring to migrants from Pacific Island countries. Note: there is no country named Pacific.
The term Pacific was first coined by the Portuguese explorer- Ferdinand Magellan in 1519 when they entered such peaceful and calm waters compared to the Atlantic Ocean. He was the first European to cross the Pacific ocean
Collins English Dictionary defines the pacific as:
Pacific is often used within the health sector.
Pasifika is often used within the education sector.
Pacific peoples is the preferred term used in health sector publications, referring to Pacific populations.
Pasifika or Pacific peoples refers to an individual or people from one of the many island groups from the Pacific region, otherwise known as Oceania or Moana. They either migrated or were born in NZ.
"The majority of Pacific peoples are now arriving in Aotearoa New Zealand, not by boat or aeroplane, but by the labour wards in the hospitals."
(@Viliamipuloka 2023)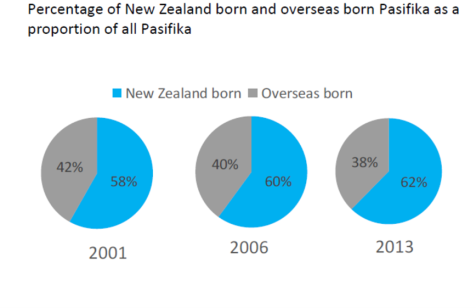 From 'Pacific economic trends and snapshot', NZ Institute of Economic Research, 2016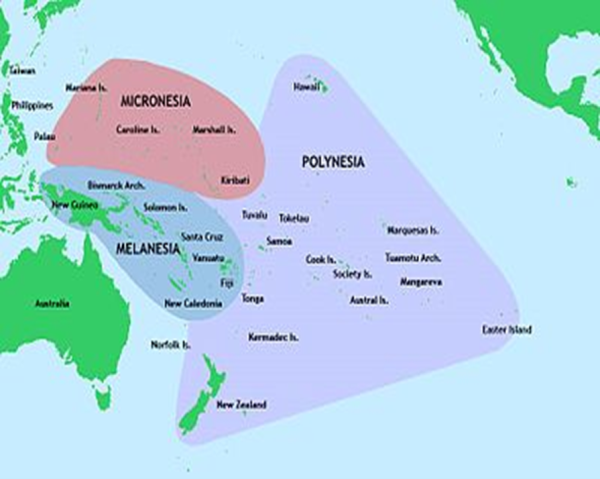 Three main Ethnic groups
Polynesia, Melanesia, and Micronesia:
Each of these ethnic groups has its own distinct culture, language, protocols, and unique cultural context. However, as indigenous people, they share many cultural values.
Shared Indigenous cultural values: Respect; Collectivism; Spirituality; Reciprocity.
Polynesia includes Samoa, American Samoa, Easter Island, Cook Islands, French Polynesia, Wallis and Futuna, Hawaii, Tonga, Niue, Tokelau, Tuvalu, New Zealand, Norfolk Island and Pitcairn Island.
New Zealand is a Pacific country. we are linked by history, culture, politics, and demographics. As part of the Pacific family, New Zealand is conscious that our identity, our national security and our prosperity are inextricably linked. We have, in a very genuine sense, a shared Pacific destiny.
[Winston Peters, Minister for Foreign Affairs and Trade, New Zealand (2019)]
Melanesia is taken from the Greek word 'mela' meaning black and refers to the darker skin colour of people from this part of Oceania.
Melanesian countries include Fiji, Papua New Guinea, Vanuatu, Solomon Islands and New Caledonia.
Micronesia relates to the word 'micro' and refers to the smaller Pacific Island countries of Oceania.
Micronesian countries include, FSM(Federated States of Micronesia)
Marshall Islands, Palau, Guam, Northern Mariana (Saipan) Kiribati and Nauru Islands.
(@ViliamiPuloka 2023)