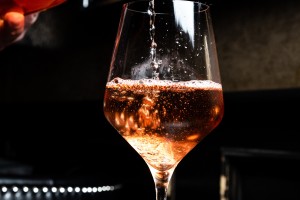 Alcohol Aotearoa's most harmful drug, reveals new research
New research recently released by the Otago University, Christchurch revealing that alcohol is now the most harmful drug in Aotearoa, New Zealand calls for new thinking, strategies and actions at all levels of our health care system, says HPF's Deputy Executive Director Dr Viliami Puloka.
Published in the UK's highly-respected Journal of Psychopharmacology, the stats showed alcohol was the most harmful drug for the total population – when separately considering harm to those who use it and harm to others – followed by methamphetamine, synthetic cannabinoids and tobacco.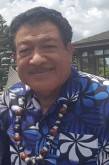 Dr Puloka who is also HPF's Senior Pacific Health Promotion Strategist and Research Fellow Otago University said new studies showed that alcohol causes cancer of the colon, throat, mouth, liver, rectum and breast here in New Zealand. There is also evidence of possible link to pancreas, prostate and skin cancers, he said.
'It is said that having 3.5 drinks of alcohol a day doubles your chance of developing different types of cancer. The World Health Organization estimated that nearly 4 % of cancers diagnosed in 2020 worldwide can be attributed to alcohol consumption.
'We used to think of alcohol as a major socio-psychological issue causing violence and physical injuries from fighting and road accidents. The recent studies shows that alcohol like tobacco causes cancer and kills people prematurely,' said Dr Puloka.
'The current alcohol related legislations must be reviewed for better regulation and control of such legal killer drugs such as tobacco and alcohol.'
Study co-author, Dr Rose Crossin from the campus's Department of Population Health said the findings would surprise some – who may have assumed other illegal drugs caused more harm than our most widely used legal drug.
"It might challenge people to learn this, but alcohol isn't the most harmful because it's the most widely used drug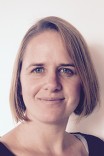 in Aotearoa New Zealand. It's rated the most harmful because of its association with a huge number of diseases, cancers, psychological disorders and other medical conditions.
'Alcohol also causes more harm to others than to those who use it, including families, friends, communities and wider society. As one example, it's associated with the likes of foetal alcohol spectrum disorder, which negatively affects a person's life, education and employment prospects.
'Therefore, we need to improve resourcing for interventions that reduce harm, for those who need them," said Dr Crossin.
Māori Public Health experts, Hāpai te Hauora described the research as 'alarming' and is advocating for the recognition of public health and alcohol policy as fundamental to the wellbeing of whānau and communities in Aotearoa.
Jason Alexander, CEO of Hāpai te Hauora said alcohol misuse was directly related to social stability, economic productivity, public safety, and the overall health of our communities.
'These issues are the very fabric of our society, and all have one major issue at the core, and that is the impact of alcohol on whānau.
'We are calling on the government to take an active role in creating a safer, healthier Aotearoa, and we're asking for everyone in the beehive to start looking at how we can address this issue,' said Mr Alexander.
'Comprehensive alcohol reform isn't a peripheral issue; it's a matter of public health, social stability, and equity. It's about prioritising the health and wellbeing of our people, our most important 'bread and butter' issue - and a matter of urgency for us as a nation."
New Zealand's drug policies are also causing harm, the study authors said.
"Our study has identified that a significant proportion of drug harm arises from the legal status of the drug, rather from the drug itself. This includes harms to the drug user such as loss of employment and relationships, along with harms to others relating to crime and family adversities.
'This suggests we need to reconsider our policy settings to reduce overall drug harm, and consider how best to support family, friends and communities – not just the actual individual using the drug," said Study co-author Professor Joe Boden, from the campus's Department of Psychological Medicine.
NZ Drug Foundation Executive Director Sarah Helm said the new research was extremely valuable, especially as it focused on the New Zealand population.
"When you rank drugs by harm, the evidence supporting drug law reform is compelling. This research makes clear that there's no relationship between legality and lower harm, in fact our laws are causing a lot of the harm. We need to shift towards regulation of substances based on the actual harm they cause."
ABOUT THE STUDY:
While other international drug harm ranking studies have examined harm in a general population, this Health Research Council-funded study is believed to be the first to evaluate and rank psychoactive drugs in Aotearoa New Zealand according to harm within both the general population, and also separately for youth.
Two expert panels were established to provide data for the study, using knowledge based on their diverse expertise in medicine, psychology, justice, community services and harm reduction. Two facilitated workshops identified separate rankings of harm for (firstly) the total population, and then for youth aged between 12 and 17.
In all, 23 drugs (including legal drugs such as alcohol and tobacco) were scored against 17 different harm criteria using a swing weighting process, and analysed with specialised Multi Criteria Decision Analysis MCDA) software. This method is used to systematically consider options and build consensus; it is a valuable method for this type of study when quantitative data are not consistently available.
(Banner photo by Kevin Kelly on Unsplash)