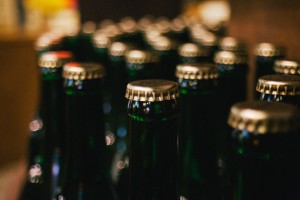 Alcohol health reforms welcomed
The Health Promotion Forum of New Zealand welcomes Government's proposed amendments to alcohol legislation that will help communities to reduce alcohol harm by giving them more control over the sale of alcohol in their area.
The amendments to the Sale and Supply of Alcohol Act 2012 will remove the ability to appeal local alcohol policies (LAPs). The current appeal process is costing councils and ratepayers millions in legal fees, as alcohol companies and supermarkets have thwarted efforts by local councils to limit the sale of alcohol in their communities.
The Government is also looking to amend rules around the public's ability to object to a new or renewed alcohol licence application and how objectors can make their case at a licensing hearing. A Bill proposing procedural changes to the alcohol licensing process will be introduced this year, with the aim of passing it into law by mid-next year.
"The law isn't working as intended. Local communities should be able to

set their own rules to reduce alcohol harm, but are being blocked at every step by the booze industry," said Justice Minister Kiri Allan.
"These amendments are just the first steps in fixing alcohol laws. The Government will be doing future work to look at licensing structures and processes, marketing and sponsorship, pricing, and changes to ensure the law is responsive to new products and retail models."
The Minister said in Auckland, a provisional LAP had been in the appeal process for seven years, at a reported cost to the Council of more than $1 million in legal fees. The matter is currently before the Supreme Court, which has reserved its decision.
"There are similar stories in Wellington and Christchurch, where Councils have abandoned their efforts to put harm reduction plans in place after facing expensive and lengthy legal opposition. In total five councils, including the four largest authorities accounting for half of the total population, have halted or abandoned their efforts to implement LAPs," she said.
Health Coalition Aotearoa (HCA) also welcomed the proposed reforms, and congratulated the Government on taking urgent action to allow Councils to pass local alcohol policies responsive to the needs of their local populations.
HCA, alongside Māori and iwi groups has strongly emphasised the importance of any alcohol legislation giving effect to Te Tiriti and ensuring alcohol's contribution to health inequities is eliminated. "As the Government has indicated, this work is urgently needed to address the significant impact alcohol continues to have on our communities, whānau and health system.

Alcohol Healthwatch executive director Nicki Jackson said alcohol reform was about making community environments healthier for everyone.
In a recent interview with Newstalk ZB she said deprived communities were hit hardest by new outlets, and she hoped they would benefit the most from alcohol law reform.
Leading healthcare provider, ProCare was also pleased with the proposed amendments.
"As an organisation, we've been calling for greater restrictions around alcohol for the last few years," said Bindi Norwell, Chief Executive at ProCare.
"It is incredible that one of the most serious and prevalent health problems affecting our country has taken so long to get the attention it deserves. However, reducing the ability to appeal alcohol policies will literally save our local councils millions of dollars in legal fees each year," she said.
Photo by Thanh Serious on Unsplash