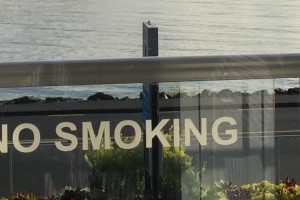 Drop in smoking rates welcomed
Results from the 2021/22: New Zealand Health Survey showing that adult daily smoking rates have fallen to a historical low of 8%, down from 9.4% a year ago has been welcomed by smoke-free advocates.
Associate Minister of Health Dr Ayesha Verrall said this was evidence that the Government's plan to reduce smoking was working.
"The number of people smoking fell by 56,000 over the past year, despite the pressures and stress of the pandemic, and smoking rates are now half of what they were 10 years ago," she said.
"The Government has made stop-smoking services more accessible and introduced tailored Māori and Pacific services and funded more health promotion."
The Associate Minister said the Government had made stop-smoking services more accessible and introduced tailored Māori and Pacific services and funded more health promotion.
ASH director Ben Youdan said the figures showed the huge drop in smoking seen last year was not a one-off, and that Aotearoa now had one of the lowest smoking rates in the world.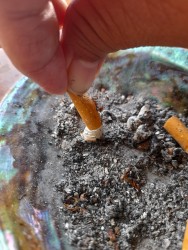 "The influence of safer alternatives to smoking such as vaping, efforts by grassroots smoking-cessation programmes, and the investment going into communities to stop people smoking are all working.
"We don't want children and our youth taking up vaping, but it is a vital tool helping current smokers to stop their fatal habit; and it will reduce death and disease," he said.
The survey revealed that the overall daily smoking rate for Māori was now at a low of 19.9%, down from 22.3% in 2020/21.
Especially pleasing said Verrall was the big drop in the daily smoking rates for wāhine Māori, with a quarter having quit in the last 12 months, down from 24.1% last year to 18.2% this year.
"A key driver of this success has been the work we have done to co-design Quit programmes with Māori who have used services in the past," she said.
Selah Hart, CEO of Hāpai Te Hauora and HPF Board member, said they were "extremely delighted" to see the smoking rates for Māori slowly decreasing.
"We acknowledge those who have made the incredible decision to kick the habit, especially wāhine Māori who have for many years had the highest rates, we mihi to you all."
ASH board member and frontline smoking cessation practitioner Rebecca Ruwhiu-Collins also said this was good news.
"I've been working to support wāhine to stop smoking for nearly 20 years, and never seen such an exciting and positive change in the smoking rates."
However, the results showed inequities continued in the rates of smoking among Māori when compared to the general population.
The overall daily smoking rate for Māori had declined from 22.3% from last year's survey to 19.9% in the last 12 months, but there still remained much more to do to reach the Smokefree 2025 goal of 5%, said Hart.
The current amendments to the Smokefree Environments Regulated (Smoked Tobacco) Amendment Bill in Parliament was an important mechanism for ensuring that we reach our goal together.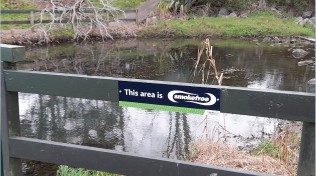 "The changes in the Bill represent a pivotal opportunity for our communities to build on the successes we see in the Health Survey so far, while creating environments to enable our whānau to thrive and ensure our tamariki remain smokefree in the future." said Hart.
Verrall was optimistic that the goal of being smokefree by 2025 was within reach.
"I aim to have our smokefree legislation passed by the end of the year. This will decrease the number of retail outlets able to sell tobacco, drastically reduce the level of nicotine in cigarettes to non-addictive levels and ensure the next generation are never sold tobacco."
Smoking is the leading preventable cause of premature deaths in Aotearoa NZ, killing 5000 Kiwis every year. It is particularly devastating for Māori and Pacific Peoples.
Pacific daily smoking rates remained at 18.2%, with no significant change in the last 2 years.
The Annual Update of Key Results 2021/22 New Zealand Health Survey can be found on the Ministry of Health website.
Smoking facts:
· Cigarette smoking is the leading cause of preventable death in Aotearoa New Zealand, causing more than 5,000 deaths every year – that's 14 lives lost every day.
· Smoking is the leading cause of preventable health inequities being responsible for up to two years of the life expectancy gap experienced by Māori.
· Around one in 12 (8%) of adults smoke cigarettes daily, but this rises to one in five (19.9%) among Māori.
· People smoke cigarettes for the nicotine but die from the smoke from burning tobacco.
· Cigarette smoking imposes huge financial and health burdens on the poorest New Zealanders: in the poorest fifth of the population, one in four adults smoke.
(Source: ASH website)