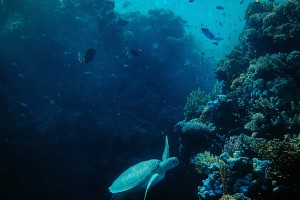 OPINION: Help turn the tide and save our oceans
'Humanity depends on the ocean, but can the ocean count on us!"
That's the message from UN Secretary General, António Guterres to mark World Oceans Day (June 8), a day when we can all help to raise awareness of the unprecedented threats our oceans are facing as a result of human action.
Human health and wellbeing are closely connected to our oceans and seas, which cover more than 70 per cent of the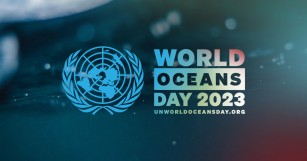 earth's surface. Not only do they feed us, regulate our climate and generate much of the oxygen we breathe, but they also serve as much of the foundation of the global economy.
Being brought up in Fiji, a small Pacific Nation surrounded by the vast South Pacific Ocean, I have a profound connection and love for the ocean. Living right next to the sea, on the country's second largest island Vanua Levu for a few years from the age of about 6 – 8, when my grandfather was General Manager of a huge timber factory, my life pretty much revolved around the sea!
Most weekends we went out on a boat, or the tug used to pull the barges, to nearby islands for picnics and our communal pool was filled with sea water. Regular sightings of sea snakes, sharks, stingrays were common and testament to the diversity of life that resided under the waves.
The villagers near the factory caught fish daily, for their tables and to sell at the market and barges brought timber to the factory, and also shipped it out. Next door was the dock for the Labasa Sugar Mill and tonnes of sugar from the harvested cane were taken from there to other parts of the country, as well as overseas markets.
We thrived living next to the sea.
Over the years it seems that many humans have come to take what nature offers them for granted! The utter disrespect and disregard for our precious oceans and seas is heartbreaking.
According to the United Nations every year, an estimated 8 million tonnes of plastic waste end up in the world's oceans. At the same time, climate change is damaging coral reefs and other key ecosystems; overfishing is threatening the stability of fish stocks; nutrient pollution is contributing to the creation of dead zones; and nearly 80 per cent of the world's wastewater is discharged without treatment.
With 90% of big fish populations depleted, and 50% of coral reefs destroyed, we are taking more from the ocean than can be replenished. We need to work together to create a new balance with the ocean that no longer depletes its bounty but instead restores its vibrancy and brings it new life.
TODAY we can make a stand and act to protect the oceans for our future generations.
The theme for World Oceans Day is: 'Planet Ocean: The Tides are changing' so let us take the opportunity to turn the tide by effectively engaging the public, informing policymakers, and uniting the world to protect and restore our shared ocean and create a stable climate.
There are many ways in which we can individually continue to protect our oceans and seas such as conserving water, using less water so excess runoff and wastewater will not flow into the ocean, fishing responsibly, ditching the microbeads and so on. Just search online for more ways in which you can do your part.
There are a number of petitions/pledges you can sign such as Greenpeace Aotearoa's petition calling on to reject Sealord's Greenwash plan to continue bottom trawling on seamounts and the Marine Stewardship Council's pledge to protect the ocean.
World leaders also recently made a global commitment to protect 30% of our blue planet by 2030 (30x30).
To create a healthy ocean with abundant wildlife and to stabilize the climate, it's critical that 30% of our planet's lands, waters, and ocean are protected. You can take action now HERE.
Together we can make a change! Join the growing global movement and let's continue to grow the engagement and action year-round!
(Banner Photo by Francesco Ungaro on Unsplash)
(Ocean pollution photo by Naja Bertolt Jensen on Unsplash)
- By Lavinia Ngatoko