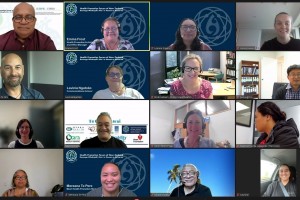 HPF's milestones highlighted at AGM
This year, like the last, has been just as challenging for HPF but there were many opportunities to contribute to the advancement of health promotion in Aotearoa and at the global level, said HPF's Board Chairman Mark Simiona at HPF's Annual General Meeting today.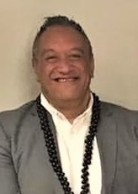 Mr Simiona acknowledged all the members of HPF, our wider community members, our stakeholders and the "awesome staff" of HPF.
He said highlights included the emergence of HPF from Covid-19 'safe and sound' and 'strong and sustainable'.
This was shown he said in our ability to 'remain financially viable, while delivering the services under our contract with the Ministry of Health, building the sector and workforce, partnerships and networks within the country'.
Mr Simiona said HPF's move to a virtual office as from Nov 1 was a transformation that had contributed to the wellbeing of staff, the environment, and the ability of our services to reach remote and hard-to-access communities, as well as our online global communities.
"I really do wish to acknowledge Sione, his leadership team and staff of HPF for their commitment, their crazy, awesome vibe as a team and their resilience that keeps shining through," he added. "I thank my fellow board members for their time and dedication to serve this organisation while they do what they do in their own places of work and I look forward to continue working with you in the near future."
"No reira, tēna koutou, tēna koutou, tēna tātou katoa."
In his annual report, HPF's Executive Director Sione Tu'itahi said one of the major milestones HPF had achieved was that we are now establishing a national accreditation organisation (NAO) for health promotion in Aotearoa New Zealand, following the approval of the International Union for Health Promotion and Education (IUHPE) last year.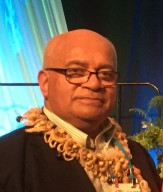 This new service, said Sione, would assess and formally acknowledge health promoters who will register – for their professional integrity and ongoing development, while the wellbeing and safety of the community is ensured.
"After embedding planetary health and indigenous knowledge, as one of the strategic foci of IUHPE in its next five-year strategy, 2021-2026, we contributed and have indigenous knowledge and leadership incorporated to the strategic direction of the World Health organization as evident in its latest health promotion charter, the Geneva Charter for Well-being (December 2021).
Mr Tu'itahi added that his election as the President of IUHPE for 2022-2025 was also an indication of the acknowledgement at the international level of the leading contributions that HPF was making to the ongoing advancement of health promotion for the benefit of our world community, including Aotearoa New Zealand.
Meanwhile we are delighted to announce the following people elected on the HPF Board:
Mark Simiona (Pacific)
Fay Selby-Law (Māori)
Te Rukutia Tongaawhikau (Māori)
Jasmine Graham (Māori)
Karyn McLennan (Māori)
Grace Wong (Asian)
Karen Billings-Jensen (Other)
Sharon Kennedy-Muru completes the full compliment of the board, as she serves her final year in office.
HPF team held their team meeting for the last time at the office in Auckland in September, 2022. (Not pictured: Sunila Mani)