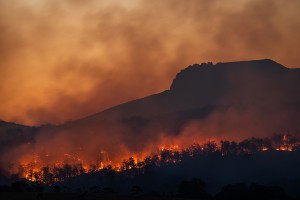 Past eight years years hottest on record, says UN
The past eight years have been the 'warmest' on record, according to a new United Nations (UN) Report released at the UN climate conference COP27 in Sharm El-Sheikh, Egypt on Nov 6.
The report by the UN's World Meteorological Organization (WMO), sets out how record high greenhouse gases in the atmosphere are driving sea level and ice melting to new highs and supercharging extreme weather from Pakistan to Puerto Rico.
WMO chief Petter Taalas who launched the report at at an event in Sharm El-Sheikh, Egypt, the venue for the conference, which ends on Nov 18, issued a stark warning!
"The greater the warming, the worse the impacts ... We have such high levels of carbon dioxide in the atmosphere now that the lower 1.5 degree of the Paris Agreement is barely within reach. It's already too late for many glaciers and the melting will continue for hundreds, if not thousands of years, with major implications for water security".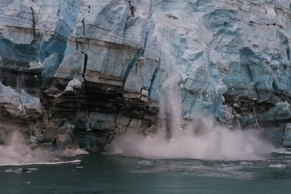 The report is a dizzying catalogue of worrying climate events, taking place against a backdrop of record levels of carbon dioxide, methane, and nitrous oxide – the three main greenhouse gases that contribute to global warming – which is currently estimated to be around 1.15 degrees Celsius above pre-industrial levels.
UN Secretary-General, António Guterres described the report as a "chronicle of climate chaos," which details the catastrophic speed of climate change, which is devastating lives and livelihoods on every continent.
Faced with the inevitability of continued climate shocks and extreme weather across the world, Mr Guterres will launch an action plan at COP27 to achieve Early Warnings for All in the next five years.
"We must answer the planet's distress signal with action, ambitious, credible climate action," says Guterres.
The World Health Organization has also called for health to be at the core of the COP27 climate negotiations. The UN health agency announced a programme of high-level events, scheduled throughout the conference, focusing on the health threat posed by the crisis, and the huge health gains that would come from stronger climate action at the centre of discussions.
The full 2022 report is due to be released in the Spring of 2023, but the provisional study was brought out ahead of COP27.
Read the FULL STORY which includes critical conditions in all parts of the world.
Meanwhile, the report also comes hot on the heels of the seventh annual report of the Lancet Countdown on Health and Climate Change, which found that the health impacts of multiple crises are being exacerbated by persistent fossil fuel dependence and putting additional strain on health systems. Click HERE for the report.
Photo (bushfires in Australia) by Matt Palmer on Unsplash