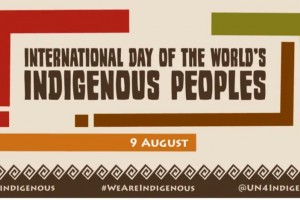 Role of indigenous women recognised
On the International Day of the World's Indigenous Peoples (Aug 09) join us in helping to raise awareness and protect the rights of indigenous peoples in Aotearoa and around the world!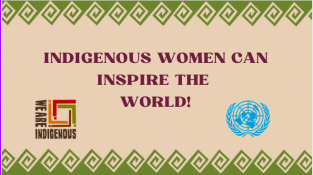 This year the focus is on: "The Role of Indigenous Women in the Preservation and Transmission of Traditional Knowledge" recognising that Indigenous women are leaders at local and national levels, and stand at the frontlines of defending their lands, their cultures, and their communities.
Here in Aotearoa let us not just today, but every day, continue to recognise the vital role of Wāhine Māori as the pillars of te ao Māori and value their contribution to their communities, and on the world stage.
"In order to build an equitable and sustainable future that leaves no one behind, we must amplify the voices of our indigenous women," is the reminder from UN Secretary-General António Guterres UN Secretary-General António Guterres in his message to mark the Day.
"Indigenous women are knowledge-keepers of traditional food systems and medicines. They are champions of indigenous languages and cultures. They defend the environment and indigenous peoples' human rights," said Guterres.
"Indigenous traditional knowledge can offer solutions to many of our common challenges.
"On this International Day, I call on Member States to implement the United Nations Declaration on the Rights of Indigenous Peoples and to promote indigenous traditional knowledge for the benefit of all."