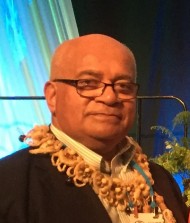 Sione Tu'itahi
Executive Director
Contact: Sione@hauora.co.nz
Ph (09) 300 3733
Sione is the Executive Director of the Health Promotion Forum of New Zealand. At the global level, he is the President of the International Union for Health Promotion and Education (IUHPE), and the founder and Co-Chair of the IUHPE Global Working Group on Waiora Planetary Health and Human Wellbeing.
IUHPE is a global professional non-governmental organisation dedicated to health promotion around the world. For more than 70 years, IUHPE has operated an independent, global, professional network of people and institutions committed to improving the health and wellbeing of the people through education, community action and the development of healthy public policy.
With 30 years of experience in leadership and management in the education and health sectors in Aotearoa New Zealand, and at the international level, Sione is an educator, a writer and public health leader. His areas of interest in health promotion include planetary health, determinants of health, human rights, and Indigenous knowledge. A former journalist and broadcaster, Sione is also a musician and poet, and the author of several books, academic papers, and children's stories.
Under Sione's leadership, HPF successfully co-hosted the 23rd World Conference on Health Promotion in Rotorua in 2019 with IUHPE. This was the largest public health conference to be held in Aotearoa New Zealand. He was also instrumental in establishing HPF as a national accreditation organisation under the IUHPE global framework for health promotion accreditation in 2021.
In recognition of his significant contributions to health promotion and public health at the national and international levels, Sione was awarded the 2019 New Zealand Public Health Champion award by the Public Health Association of New Zealand.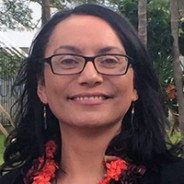 Leanne Eruera
Deputy Executive Director – Corporate Services
Leanne is our Deputy Executive Director (Corporate Services). A member of Chartered Accountants Australia, New Zealand, Leanne also holds legal executive and human resource qualifications.
With close to 20 years combined experience in various business, and finance roles in the commercial and not-for-profit sectors, she has contributed at senior levels in areas of strategic planning, accounting and finance, system and business efficiencies, human resources, contracting, and project management. Leanne is particularly interested in Maori health, social and economic issues, and values the excellent leadership that HPF practises, under the principles of Te Tiritii o Waitangi and the Ottawa Charter.
Contact: leanne@hauora.co.nz
Ph: (09) 300 3735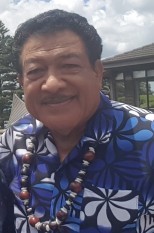 Dr Viliami Kulikefo Puloka
Deputy Executive Director Health Promotion (with Portfolio in Pacific Island development)
Contact: Viliami@hauora.co.nz
Ph (09) 300 3737
Viliami is our Deputy Executive Director (Health Promotion). He also holds the portfolio for Pacific Health Promotion. He joined us in June 2014. A Public health physician with a special interest in diabetes and obesity, Viliami brings with him a wealth of Pacific experience; combining his clinical skills and his public health knowledge. He has gained a broad social and cultural appreciation from working with the diverse and unique islands of the Pacific. He has a strong multi-sectoral experience and programmatic approach in capacity-building, project management and community development. Most recently, Viliami came from the Secretariat of the Pacific Community (SPC) based in New Caledonia. Supporting and working with the 22 Pacific Island countries and territories, he led the fight against non-communicable diseases.
Before that, Viliami worked as a clinician, as well as looking after the public health programmes in the outer islands of Tonga. He was the Tongan Government's first director of health promotion and non-communicable disease. Viliami has an MBBS (Bachelor of Medicine, Bachelor of Surgery) from the University of Papua New Guinea and an MPH (Masters in Public Health) in Health Education/Health Promotion from the University of Hawaii. He is also a Research Fellow at the School of Public Health, Otago University.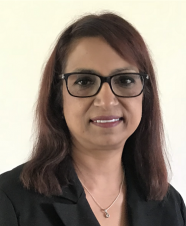 Sunila Mani
Business Manager
Contact: sunila@hauora.co.nz
Ph (09) 300 3738
Sunila Mani joined HPF in January 2019. Originally from Fiji she migrated to New Zealand in early 1996 with her family, two sons and her husband. Sunila is a qualified and experienced accountant with a Bachelor's Degree in Business, majoring in accountancy.
Sunila has extensive knowledge and experience in business management and taxation and has held various senior positions in accounting, management, finance and office manager roles in a non-profitable organisation and other commercial sectors in New Zealand, Australia and Fiji. Sunila enjoys yoga, meditation and going for long walks that connect her to nature. She strongly believes in supportive community, healthy-eating lifestyle and routine exercise that will improve overall health and wellbeing.
Emma Frost
Health Promotion Activities Coordinator & Office Manager
Contact: emma@hauora.co.nz
RECEPTION: (09) 300 3071
DDI: (09) 300 3734
Emma who joined HPF in January 2011 as Office Administrator brings with her a wide mix of administrative, project management, community development and governance skills.
Emma has applied her international, national and community experiences in supporting social justice issues and education with particular emphasis on Māori aspirations. Her previous roles in the adult education and community health sectors provides a natural fit to the work of the Health Promotion Forum of New Zealand and supports her interest in social determinants and rights to health. With various voluntary roles within the Māori Women's Welfare League, her local marae and, until recently, the Alternatives to Violence Project Aotearoa, Emma continues an active role in furthering her ambitions for a fair and equitable society.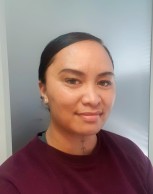 Mereana Te Pere (Waitaha, Tapuika, Ngāti Ranginui)
Māori Health Promotion Strategist
Contact: Mereana@hauora.co.nz
Ph: (09) 300 3739
Mereana joined HPF in 2020 as the Māori Health Promotion Strategist. She comes to our organisation having worked in the education sector with Māori and rangatahi. She recently graduated with a Masters in Educational Leadership with First Class Honours from Auckland University of Technology. She was also honoured with the Deans List award for academic excellence. Her dissertation focused on the challenges for Māori education leaders within the Aotearoa prison system. She aims to base her future doctoral studies around Māori Health Promotion.
Her professional and personal aspirations have centred around developing and advocating for strategies that achieve educational success for Māori, with a focus on supporting Māori learners disenfranchised from traditional methods of schooling and learning. Her future goals are in elevating the skills and knowledge of the workforce to better meet the health needs and rights of Māori communities and whānau. And to influence organisations through governance and healthy policy. Through health promotion Mereana aims to enable Māori communities to achieve a more sustainable and better quality of life.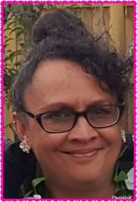 Lavinia Kavu Ngatoko
Communications Advisor
Contact: lavinia@hauora.co.nz
Ph (09) 300 3730
Lavinia joined HPF as Communications Advisor on April 3, 2018. Lavinia who is of Fijian/Scottish ethnicity brings more than 20 years of professional experience in public relations and the media, where she has worked in television and print, to her role. Most recently Lavinia was a sub-editor for Pagemasters NZ (Australian Associated Press) where she worked on News Corp (Australia) and NZME's regional newspapers. Lavinia is keen to utilise her communications knowledge and skills on advancing the health and wellbeing of all peoples and communities.
Lavinia is passionate about planetary health and the advancement of indigenous knowledge. A mother of two, Lavinia is an avid nature and animal lover who keeps fit by taking long walks with her dog.
HPF BOARD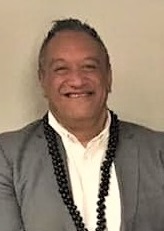 Mark Simiona - Chair
Kia orana tatou katoatoa. Mark Simiona joined the Otara Health Charitable Trust in September 2012. He has a National Certificate in Public Sector Services (Leadership Development – Middle Management) and a National Certificate in First Line Management and worked for two years with the Salvation Army as a Family Store Manager and 14 years working with the Ministry of Social Development for Work and Income as a senior Service Centre Manager. Mark brings a variety of skills and knowledge including his strengths in leadership, people management, technical aptitude, and staff development. Born in Hamilton, New Zealand he is from the beautiful island of Aitutaki in the Cook Islands. He is married with four children and two grandchildren.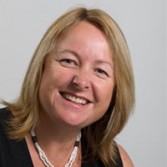 Sharon Kennedy-Muru (Secretary)
Sharon is the Health Improvement Manager at Toi Te Ora Public health Unit for the Bay of Plenty and Lakes District Health Boards. Sharon has expertise in population health, health promotion, policy development, communication, organisational development and management.

She is passionate about seeing every child reach their potential, and having studied both education and public health, understands the importance that partnerships between health, schools and communities play in achieving this. Sharon has three children aged 21, 16 and 15 years.
Dr Grace Wong (Treasurer)
Dr Grace Wong followed up her prior research about Asian youth smoking by completing her PhD research "Family influences on Asian youth smoking in the context of culture and migration to New Zealand" in 2014.
She undertook a comprehensive analysis of health policy and migrants, refugees and asylum seekers in New Zealand for MIPEX. Dr Wong has been a part-time senior lecturer in Nursing, Associate of the Centre for Migrant and Refugee Research at AUT since 2014, and a research officer for the Centre for Health and Safety Research at AUT since 2020. She is the director and founder of Smokefree Nurses Aoteaora/New Zealand which was funded by the Ministry of Health from 2009 – 2016.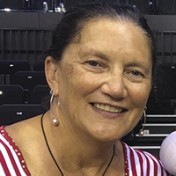 Fay Selby-Law - Deputy Chair & Te Komiti Māori Chair
Ngāti Porou, Ngāti Raukawa ki te tonga
Fay has a background in nursing with a nearly 20-year commitment to caring for babies in the neo-natal unit of Palmerston North Hospital. Fay has also worked in Whānau Ora, including supporting teenagers having babys for her Te Runanga o Raukawa, followed by quit coaching in the Quit for our Kid programme, Quit Smoking Services and more recently Te Ohu Auahi Mutunga, a collective of Iwi and Māori providers in the MidCentral DHB region. During this period, she also worked as a health promoter in the Mid-Central Community Paediatric Team and completed a research project with Te Whare Rapuora enquiring as to why Māori do not attend outpatient clinic appointments at Palmerston North Hospital at a rate equivalent to that of non-Māori. Currently she is with Hāpai Te Hauora in its National SUDI Prevention Coordination Service travelling between her home in Palmerston North to Hapai'soffice in Henderson, Auckland and whereever the need takes her. A mother of four and kuia to six, Fay is currently on the Netball Central Zone Board (home of the Pulse netball team), is a member of her marae (Ngatokowaru) committee, her hapū of Ngāti Pareraukawa, representative on the Raukawa District Māori Council and chair of Te Rau o te Aroha – 28th Māori Battalion Memorial Hall committee.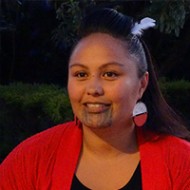 Te Rukutia
Ko Taranaki te Maunga,
Ko Ngati Ruanui me Ngaruahine ngā Iwi Ko Araukuuku te Hapū
Ko Te Rukutia Tongaawhikau tōku ingoa
Ko Kaitiakitanga PG Dip In Prof Bi cultural Supervision, me Integrated Dip Marketing Comms ōku tohu mātauranga
He Kaiwhakarite ahau mo PGF Services
For over 15 years Te Rukutia, alongside her whānau have supported mauhere on their journey of reintegration. Reconnecting individuals, families and wider community to Māori culture and nurturing respectful relationships within Taranaki through community events and wānanga. An active member of her Hapū and Pā, from grassroots, to committees and seeking redress from the crown.
Te Rukutia joined the Department of Corrections as Advisor Māori and received the Silver Award for her contributions to the establishment of a new indigenous intervention; rehabilitating women through culture and Mana-Enhancing service "Te Mana Wāhine – The Unique Power of Women". Te Rukutia soon became Senior Advisor Kaupapa Māori Supervisor of the Northern Region; where she focused on developing cultural capability, bi-cultural practice across frontline teams.
Te Rukutia is a qualified Kaitiaki in Professional Bi-cultural Supervision, having developed an indigenous applied practice model "Tatari Ake" and continues to support the Kaitiakitanga programme for Te Wānanga o Aotearoa. She is currently applying these skills and knowledge as the Kaiwhakarite for the Problem Gambling Foundation in supporting the delivery of Mana-Enhancing Service and lead Public Health for PGF Services.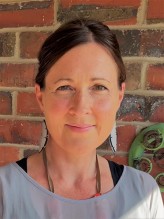 Dr Karyn Maclennan
Karyn is a lecturer in Hauora Māori, based in the Ngāi Tahu Māori Health Resea rch Unitat the University of Otago. Her research is focused on Māori health and health inequities, and she has worked with whānau and communities on issues including type 2 diabetes, cancer supportive care, and mental health.
She has a background in optimal use of medicines and has worked in this area at the Ministry of Health and in academia. Karyn is passionate about using creative, accessible, and engaging methods of communication to empower communities to have confident discussions and to make informed and positive decisions about their health and well-being. In this regard, she leads a kanohi-ki-te-kanohi community engagement programme that uses interactive, visual, hands-on resources to support young people and their whānau to have confident conversations and make informed choices about their use of medicines, and to build greater capacity to actively participate in addressing health issues in their communities and in society more generally.
Karyn has 3 children, is embedded in community, and is a member of Taranaki iwi ki Ōtepoti ohu, whose purpose is to facilitate connection of Taranaki iwi uri living in the Otago/Southland region with each other, and with their Taranakitanga.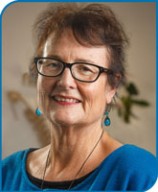 Karen Billings-Jensen
Chief Executive, Age Concern New Zealand
Tēnā koutou katoa
I have been the Chief Executive of Age Concern New Zealand since early March 2022. A registered social worker by background, I have extensive experience in managing and delivering services across the NGO sector. My work with Age Concern New Zealand focuses on ensuring that the wellbeing, rights, respect, and dignity of older people are championed and that the local Age Concern services across our communities are supported. Working in partnership with other key stakeholders across the sector, including the Aged Care and Disability service providers, is key to ensuring that the vision of Better Later Life is achieved for all.
I am experienced in the management of and delivery on contracts across Government and private funders including Ministry of Health; Ministry of Social Development, including Work and Income New Zealand; Oranga Tamariki; Ministry of Justice and Ministry of Education. This has included working with contracts from the beginning of the tender process, through implementation, delivery, reporting and including winding up and ceasing contract delivery. My staff management experience ranges from implementing new roles, recruitment, training and development and also includes performance management and restructuring and dis-establishment. I also experienced in financial and asset oversight and management.
I have been Chair of the Henderson Fund for over 30 years. This fund supports children who are blind or have low vision across the Wellington region.
I am excited by the opportunity to join the Health Promotion Forum Board and contribute to the mahi in partnership with other board members.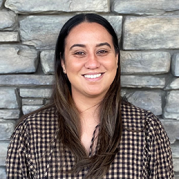 Jasmine Graham
Smokefree Health Promotion and Community Activation Service National Team Lead, Hāpai Te Hauora
(Bio to come)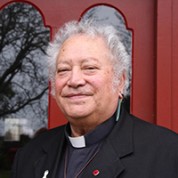 The Ven. Richard Rangi Wallace (QSM) - Kaumatua

"A healthy community is a wealthy community."
Richard affiliates to nga iwi o Waitaha and Ngāi Tahu. He brings over 12 years national experience in various roles working with the RNZAF, Department of Māori Affairs, Internal Affairs, Māori Women's Welfare League, Like Minds Like Mine to name just a few. He has been with the Health Promotion Forum of NZ for a number of years at a governance level.

At a regional and local level, the Ven. Wallace is the Anglican Church Bishop o Te Wai Pounamu, Trustee of Westcoast PHO, on the WCDHB Hospital Advisory Committee, Westcoast Marine Protection Forum, Executive of the Runanga o Makaawhio and other committees related to justice and health.
TUTORS
SIONE TU'ITAHI, DR VILIAMI PULOKA & MEREANA TE PERE as above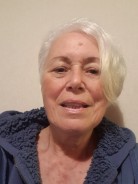 Sue Taylor
Ko Te Maipi räua ko Tararua oku Maunga
Ko Wairaka räua ko Waiwiri oku Awa
Ko Takitimu räua ko Tainui oku Waka
Ko Ngāti Kahungunu ki Wairarapa räua
ko Nga Rakawa ki te Tonga oku Iwi
Ko Ngai Tumapuhia-a-rangi räua ko Ngāti Kikopiri toku Hāpū
Ko Hiwaru Kahu Paku oku matua
Ko Sue Taylor taku ingoa
Sue is a company director of T&T Consulting Limited. She has a background in training, facilitation and coordination primarily in Māori Tobacco Control and smoking cessation. Before moving into the tobacco sector she worked in AOD and Social Services. Her involvement with hāpu and iwi development is of paramount importance, as is spending quality time with immediate and extended whānau, particularly mokopuna.

Sue lives in Horowhenua and her favourite R&R is spending time at her marae at Riversdale Beach located on the Wairarapa coast.
ACADEMIC REFERENCE GROUP
The Academic Reference Group provides academic advice about key areas of health promotion work and developments in the field of health promotion.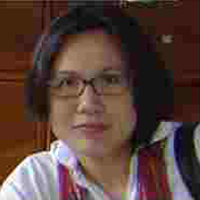 Dr Sari Andajani-Sutjahjo
Dr Andajani-Sutjahjo attained her PhD in Public Health, at the Key Centre for Women's Health in Society (WHO Collaborating Centre), School of Population Health, the University of Melbourne. Her doctoral project was conducted in Indonesia examining the experiences of motherhood and determinants of women's emotional wellbeing in early motherhood.
She was a recipient of a Fulbright Scholarship, the British Chevening Scholarship, the Delta Kappa Gamma Women Scholarship and the AusAID Scholarship. In the past 20 years, Sari has worked in teaching and research, community health and development and health promotion with multi-disciplinary and international teams in Indonesia, United States, Australia, Malaysia and Thailand.
Currently she is a senior lecturer at the Department of Community Health Development at the Auckland University of Technology. She is a Member of the Ka Mau Te Wero Board and over the past 4 years has worked closely with Tamaki community. She has published in a number of peer-review international journals including the Qualitative Health Research Journal, Reproductive Health Matters, Culture, Psychiatry and Medicineand The Asia Pacific Journal of Anthropology. Sari is particularly interested in human rights and health promotion, international health, women's health and emotional wellbeing, reproductive and sexual health, and gender-based violence.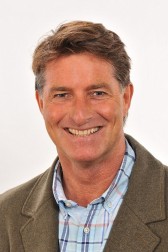 Dr Richard Egan
Dr Richard Egan is a senior lecturer in health promotion, based in the Cancer Society Social and Behavioural Research Unit, Department of Preventive & Social Medicine, Dunedin School of Medicine, University of Otago. His background includes five years working as a health promoter/professional advisor in a Public Health Unit and five years secondary school teaching. Richard's Master's thesis examined spirituality in New Zealand state schools, his PhD thesis explored spirituality in end-of-life care, and he has qualifications in theology, English literature, religious studies, and public health. Richard's academic interests centre on supportive care in cancer, health promotion and the place of spirituality in health and well-being. Richard is a mixed-methods researcher, with a particular focus on qualitative research. He is also a past-president of the NZ Public Health Association.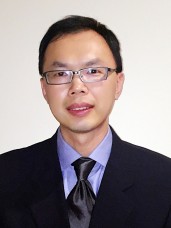 Dr Lian Wu
Associate Professor Lian Wu (BMed, MHSc, PhD) is the Major Leader of Health Promotion (Unitec). He is also a visiting professor of Fudan University (Shanghai, China) and has 20 year research and teaching experience (University of Auckland) in respiratory diseases, disease prevention and public health. He has published more than 25 journal articles and two books in health-related fields. His researches have beenfunded by HRC, AMRF, , Chinese Natural Fund etc.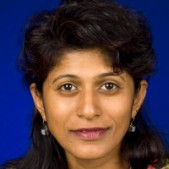 Dr Rachel Simon Kumar - Lecturer
Associate Professor Rachel Simon-Kumar teaches health hromotion at the University of Auckland. She previously held lecturing positions at the University of Waikato and Victoria University of Wellington and worked in policy research in Wellington. She has degrees in Psychology (Univ. of Kerala, India), Development Studies (JNU, New Delhi), and Women's Studies/Public Policy (Univ. of Waikato). Her research interests include gender and policy, Third World development, reproductive health, ethnicity, and state-community engagement. She is currently co-editor of the Women's Studies Journal of Aotearoa New Zealand.