Throughout the year we offer a series of online educational workshops – webishops!
They are punchy snapshot conversations about emerging issues in the health promotion world.
The added bonus – you get to talk directly with world-renowned international experts, and a few home-town legends too.
The themes for the webishops series centre around:
Planetary Health – the health of human civilisation and the crisis state of the natural systems on which it depends; Inequities, Colonisation, Racism and Te Tiriti and the Determinants of Health.
TRAINING CURRENTLY ON OFFER
To register or for more info contact emma@hauora.co.nz
We have 3 different streams to cater for our multicultural society and their specific needs.
Within each stream, there are different subject themes. Here is a quick look at our webishops.
MĀORI HEALTH PROMOTION
This year the Māori health promotion webishops will look at community approaches to health issues from different rohe (areas) around Aotearoa. We will highlight different health providers all over Aotearoa NZ, and learn about the magical things happening with their organisations.
Themes will include:
How to become a Treaty-based organisation
Maori models and frameworks – how to create our own in our mahi
Cultural competency – how to get it right
Innovative strategies looking to the future
Home-Town Heroes – profiling health organisations around Aotearoa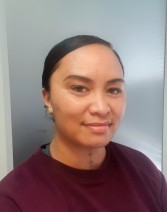 Facilitator: Mereana Te Pere
PACIFIC PEOPLES' HEALTH PROMOTION
This will be a year of reflection on health issues affecting Pasifika peoples. Living in Aotearoa but being away from the motherland presents its own set of challenges. With the growing population of Pacific families in Aotearoa, the health sector must be alert to the needs of our Polynesian cousins.
Themes will include:
Health epidemics silently killing our people – what must we do?
Environmental crisis happening in the Pacific, and how we can help from Aotearoa, NZ
Pacific values and beliefs – how this knowledge can help me be a better practitioner
How Pacific people can better navigate the health system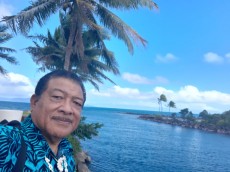 Facilitator: Viliami Puloka
MAINSTREAM HEALTH PROMOTION
This year we are placing a spotlight on the environmental issues we face as a global village.
The strain that humans have placed on the earth's natural resources is no longer
sustainable. We head into a future of limited options for prosperous health and longevity unless we act now. There is no health without a healthy planet.
Themes will include:
How to create sustainable communities
Community development – how to tackle and overcome tough challenges as a society
Pandemic management and the repercussions for society
Making great changes through policy and governance. How can it be done?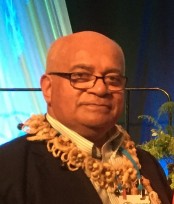 Facilitator: Sione Tu'itahi
TUHANZ
Treaty Understanding of Hauora in Aotearoa New Zealand
TUHANZ is a framework to assist health promoters to apply Te Tiriti o Waitangi- based thinking and planning to their health promotion practice. The workshop is a practical, hands-on course, which explains how the articles of the Treaty can be applied to health promotion planning. Participants will be expected to determine and define Treaty- based health promotion activities in line with their health promotion contracts and responsibilities.
By the end of the workshop participants will:
have a clear understanding of Treaty articles and how they apply to health promotion
have a workable understanding of TUHANZ as a framework from which to plan
Treaty-based health promotion practice understands how to determine and define Treaty-based health promotion activities in line with their health promotion contracts and responsibilities.
Participants are advised that the workshop will be reasonably demanding and fast-paced, so come prepared to work!
Essential items to bring:
Device for research
A good sense of humour, with jokes that are funny
A willingness to share your experiences
DETAILS
Length: 2 full days
When: please refer to our calendar for the schedule
Cost:
To register or for more info contact emma@hauora.co.nz